As a leading peptide company, under current globe peptide market with more and more competition, making full use of own advanced technology and manufacture means, Shine Peptide Co., Ltd. (SPC) located its peptide business >>>
We offer:
• Custom Organic Synthesis
• Contract Research Services
• Custom Peptide Synthesis
Our goal:
• To satisfy our customers by delivering high quality Products and Services, with competitive prices and delivery times.
How way:
• As an extension of our client's team, we utilize our core scientificskills and novel technologiesto help our customers succeed.
Ourservicesinclude:
•Discovery of biologically activecompounds.
• Synthesis of compound librariesto improve the biological activities or oral bio-availability.
• Process development to reducecost of production and/or toimprove the quality of the products. • PEGylation of peptide and proteins.
•Polypeptide technical support and applications.

• polypeptide impurity analysis, amino acid analysis, the analysis of the residual solvent, as well as the physical and chemical analysis of the polypeptide.

• amino acids to provide special protection services, as well as the group of protected amino acids services .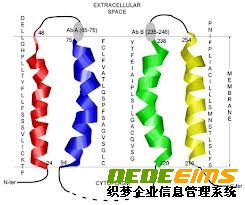 Some of the Peptide Modifications we do:
• 5-Iodoacetamido Fluorescein
• AFC (7-Amido-4 Trifluoromethylcoumarin)
• AMC (7-Amido-4-Methyl Coumarin)
• Biotin
• Bodipy
• BSA/KLH Conjugation
• Coumarin
• Cy3 and Cy5
• Dabcyl
• Dansyl
• Cyclic peptide through disulfide bridges
• Cyclic peptides
• EDANS
• Farnesyl
• FITC
• MAPS (Multiple Antigenic Peptide System)
• MCA (7-Methoxycoumarin-4-yl) Acetyl
• Palmitoyl
• PEGylation
• Phosphorylation
• PNA (para-Nitroaniline)
• Rhodamine 110
• Rhodamine B
• Ser (octanoic acid)
• Stearic acid modification
• TAMRA (Tetramethylrhodamine)
• Texas Red
• Sulfated peptide [Tyr(SO3)]